We pride ourselves on our work as hardscaping contractors.
Hardscaping isn't always an easy job, but it often produces incredible results. When you're looking to have some hardscaping work done on your property, you need a professional and reliable hardscaping contractor to take on the job — which happens to be one of our specialties!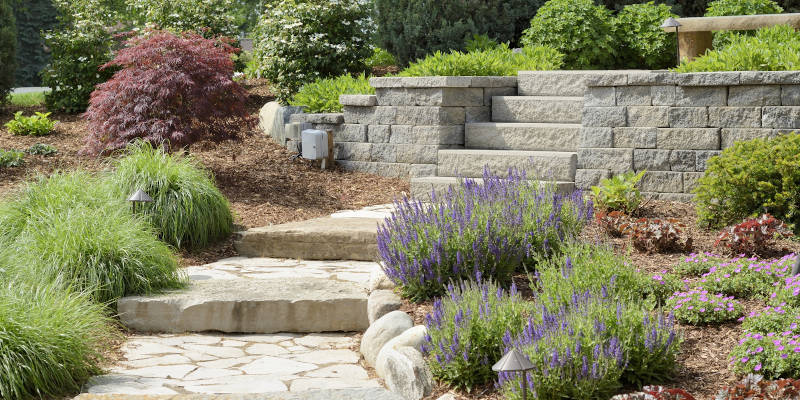 Here are some projects that our team of hardscaping contractors can take on:
Concrete paths: Imagine taking a stroll through your impressive backyard or beautiful garden on a custom concrete walkway. Hardscaping contractors can oversee the project of constructing a custom path or walkway for your backyard. Plus, when you use concrete for your paths, you can find that there is a wide variety of styles, colors, and designs that you can select to create the perfect walkway.
New walls: Retaining walls are a nice touch to all kinds of backyards. You can use a new wall as a divider, garden area, or simply just something new to look at! Working with professionals, though, allows you to get the best wall you can.
Stone steps: Another hardscaping idea involves constructing stone steps. This can be part of your new walkway, a way up your retaining wall, or just another way to walk through your yard.
We take great pride in our hardscaping work here in the Midland, Texas area. Our years of experience and commitment to quality make us the best hardscaping contractors around! So, if you're looking to reinvent your backyard, don't hesitate to reach out to us today here at Oasis Lawn Care for more details.
---
At Oasis Lawn Care, our hardscaping contractors offer services for properties in Midland, Odessa, Gardendale, West Odessa, and Arcade, Texas.
Similar Services We Offer: