Our team has the right experience to help you use pavers to great effect in your landscape design.
Our team at Oasis Lawn Care has extensive experience not just in lawn care, but also in landscape design. We have helped countless homeowners create landscapes that took their outdoor living areas to the next level, and we want to help you do the same. If there's one thing that we know about landscape design, it's that the most successful designs incorporate more than just plants, but often use hardscaping elements such as flagstones and pavers as well. Our experts can help you incorporate pavers effectively into your design, creating beautiful patios, retaining walls, pathways, and more.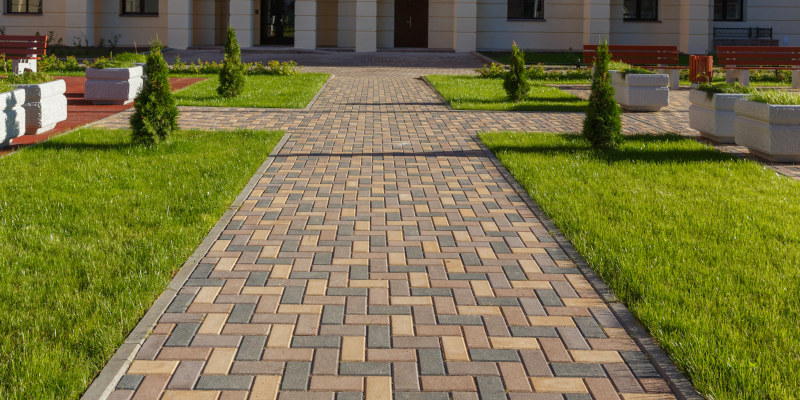 Over the years, we have worked on countless landscapes, and we have used pavers to great effect in almost all of them. Whether you need to add a retaining wall to ensure that a slope doesn't fall away in a landslide, a patio to give you and your guests a comfortable place to sit and enjoy your landscape, or a pathway to give your landscape some natural flow and make it easy to get around even when it's wet outside, our team has you covered. Our designers will help you create the perfect plans to bring your vision to life, and then our experienced landscapers will make that vision into a reality.
We are proud to serve the Midland, Texas community, and we want to help you make your landscaping project a success. If you are looking for high-quality pavers or paving services, just give our team a call.
---
At Oasis Lawn Care, we offer pavers for properties in Midland, Odessa, Gardendale, West Odessa, and Arcade, Texas.