Paving is a great way to upgrade your backyard.
If you're looking for a good hardscaping company here in the Midland, Texas area to handle your paving project, look no further! We offer a lot of experience, knowledge, and expertise — something that has played a hand in establishing ourselves as one of the best in the hardscaping and lawn care business.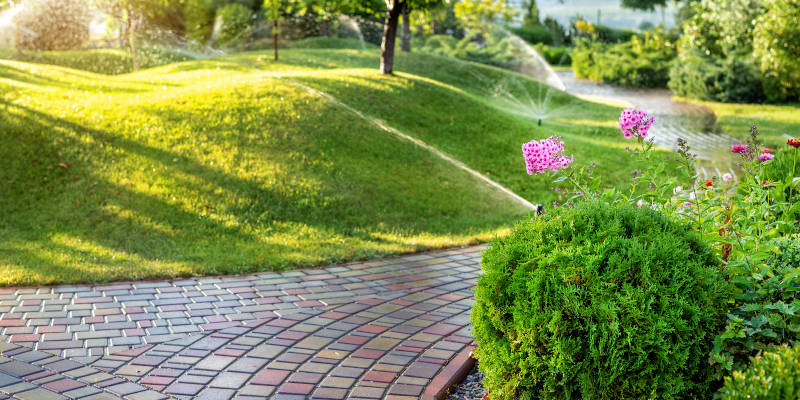 Paving is a great way to revamp your backyard and your entire property, too. With professional paving, you can create a stunning patio, beautiful pathway, coordinating pool patio, and so much more! Many of our customers have enjoyed the visual appearance and functionality that paving brings to their yard, and we know you will, too.
When you're ready to take the next step and turn your dream backyard into a reality, you can count on our team to get the job done. We've perfected our craft in hardscaping and lawn care so you can have the best results possible. Plus, we're very experienced in working with lawns here in Midland, which means we know how to handle the heat and dry weather. We can offer you expert suggestions and implement a plan to create a backyard that you'll love for years to come.
So, are you ready to create and enjoy a new backyard? Along with paving, our company also offers services in hardscaping, lawn care, landscaping, xeriscapes, and more! We're ready to take you through every step of the way. Don't hesitate to reach out to us today here at Oasis Lawn Care for more information.
---
At Oasis Lawn Care, we offer paving services for properties in Midland, Odessa, Gardendale, West Odessa, and Arcade, Texas.