Our team has extensive experience in paving, and you can count on us to make your pathway, patio, or other hardscaping structure look great.
In our experience here at Oasis Lawn Care, when most people hear the term landscape design, they think of plants. While it's true that a large part of the landscape design process involves selecting various plants and deciding where to put them, there is also more to it than that—for instance, landscape designers also need to create various paved structures, such as patios, in order to elevate the design and make it easier for people to get around the yard. Our team has extensive experience in both sides of landscaping, and we can help you with every step of the paving process. If you want to put in a new patio, retaining wall, pathway, or anything else, simply reach out to our team.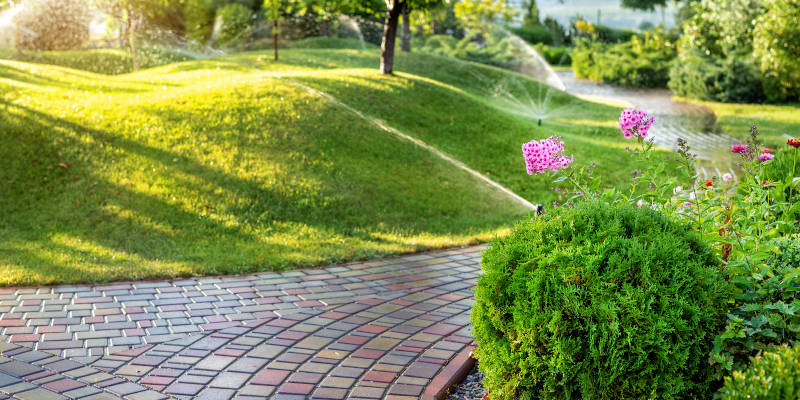 When you turn to us for help with a paving project, we will first sit down with you to discuss your goals for the project. We will then use your input to draw up designs, and we can help you select the perfect pavers for your landscape as well. Once you are happy with the design and have settled on a paving option, our team will get right to work on preparing the site. Finally, we will install the pavers and perform any finishing steps to make sure they continue to look great in the long term.
Our team is proud to serve the Odessa, Texas community, and we want to help you take your landscape design to the next level. If you are interested in adding a patio, pathway, or other structure to your yard, we encourage you to give us a call to find out how to get started with the paving process.
---
At Oasis Lawn Care, we offer paving services for properties in Midland, Odessa, Gardendale, West Odessa, and Arcade, Texas.