We're here to bring you retaining walls that you'll love for years to come.
Looking to reinvent the overall look and feel of your backyard? We'd like to offer our hardscaping services to the Odessa, Texas community. Our hardscaping services include pathways, steps, and retaining walls.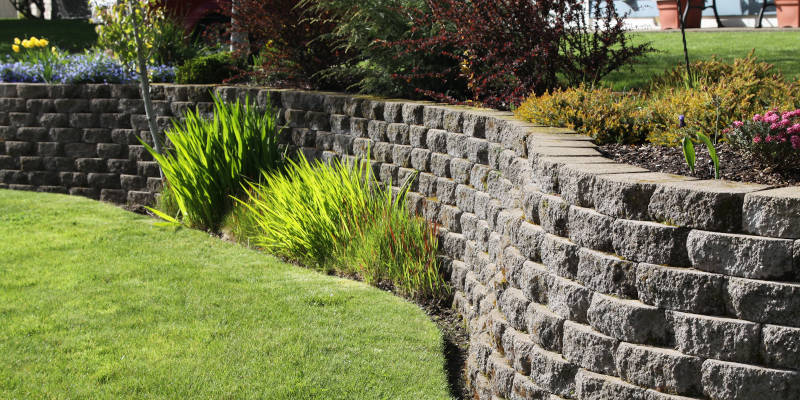 Retaining walls are excellent additions for all sorts of backyards. So, if you're looking to add a retaining wall to your yard, why not work with us? Our company has spent years perfecting our hardscaping practice so we can provide you with an impressive and high-quality retaining wall that you'll be able to enjoy for years to come. We can construct all sorts of retaining walls. The possibilities are endless!
Along with offering services for retaining walls, we also specialize in designing and implementing unique landscaping designs. We'll take the time to make sure all your needs are met in the best and most effective way possible. We also have the experience and know-how to offer expert suggestions and ideas to help you make your vision a reality. Plus, we know how to handle lawns specifically for the Odessa weather and climate, so your yard will be treated in the best way possible.
Making any change to your yard can be a big decision, but we'll be there with you every step of the way so you're confident in the construction process of your retaining walls or any other hardscaping addition you choose. Feel free to reach out to us here at Oasis Lawn Care for more information about our many hardscaping and lawn care services.
---
At Oasis Lawn Care, we build retaining walls on properties in Midland, Odessa, Gardendale, West Odessa, and Arcade, Texas.
Similar Services We Offer: