Rock retaining walls could be the perfect hardscape feature for your property.
Whether it's your home or commercial property that you wish to elevate, our team at Oasis Lawn Care wants to help you beautify your outdoor space however we can. There is nothing we love more than to provide customers with beautiful landscape and hardscape features, and one element we think you will really enjoy is a retaining wall. Retaining walls are designed to hold back soil and resist its lateral pressure, and they can even protect your property from erosion or flood damage. They are great for properties that are sloped and hilly, and they offer a unique, beautiful aesthetic.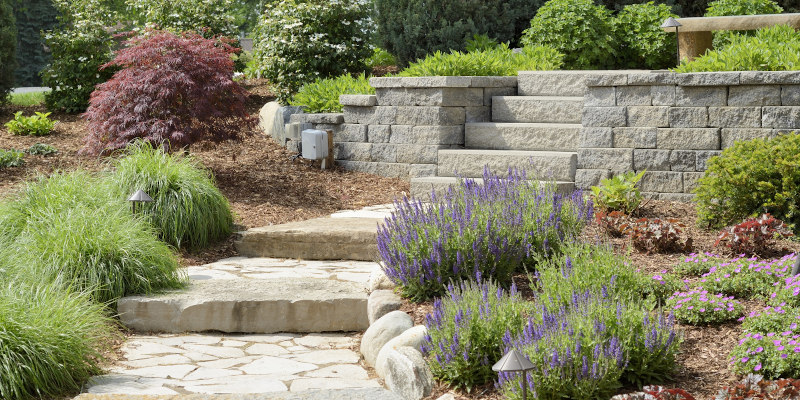 Our team designs and constructs rock retaining walls, which provide an earthy, natural look that suits all kinds of properties. We would be happy to discuss what your goals are for your rock retaining wall, so we can design it with both functionality and appearance in mind. Once you are satisfied that we have addressed your concerns, you can count on us to build your wall carefully and arrange the rocks attentively to achieve the look you want. We are confident you will be happy with the results.
If you are interested in our rock retaining walls, we would love to build one on your Odessa, Texas property and make your outdoor space a small paradise. Give us a call today so you can speak to our professionals about our rock retaining walls, request an estimate, and get any other information you need before enlisting our hardscaping services.
---
At Oasis Lawn Care, we build rock retaining walls on properties in Midland, Odessa, Gardendale, West Odessa, and Arcade, Texas.