We have the right experience to help you elevate your backyard landscaping into something truly special.
In our experience here at Oasis Lawn Care, many homeowners are not taking full advantage of their backyards. Why stick with a plain lawn when you could create a beautiful landscape complete with a patio? If you are looking for ways to improve your backyard landscaping and make your yard special, we encourage you to give us a call to get started.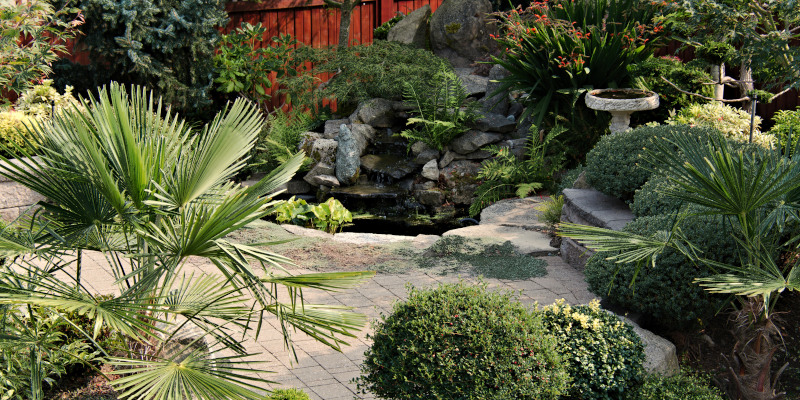 We have extensive experience in backyard landscaping, having redesigned countless backyards over the years. When you turn to us for help with your backyard project, we will take the time to help you clarify what your ideal backyard looks like—what types of plants would you want to feature? Do you want a seating area? How much landscape care and maintenance are you prepared to commit to?
Once we know the answers to these questions and others like them, we will draw up plans that incorporate all your desired elements into a cohesive design, and, once you are satisfied, we'll have our landscaping crew get right to work on executing those plans. By the time our team is finished, your backyard will look better than you could have possibly imagined.
Our team is proud to serve the community here in Midland, Texas, and we want to help you take your backyard landscaping to the next level. If you are looking for a landscaping company to help you bring your creative vision to life, just give us a call today to get our experts on the job.
---
At Oasis Lawn Care, we offer backyard landscaping services for properties in Midland, Odessa, Gardendale, West Odessa, and Arcade, Texas.