If you want to increase your property's curb appeal, we're the landscaping company for you.
Whether you own a home, apartment complex, or business, you want your property to be aesthetically appealing to neighbors and prospective buyers. One of the best and most simple ways to increase your curb appeal is to hire an experienced landscaping company. We are one such company here at Oasis Lawn Care, and we are prepared to provide the creative ideas and flawless execution you deserve.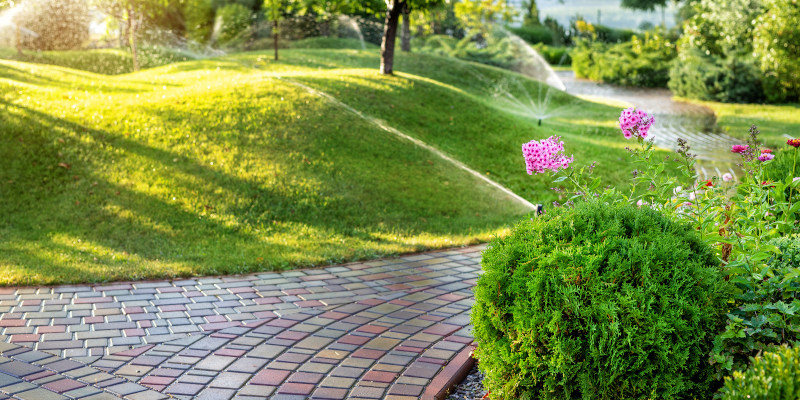 When you trust us to provide curb appeal landscaping, you can rest assured we will communicate with you clearly, so we can be in the best place to exceed your expectations. Whatever your goals are for your outdoor space, we will work with them in both a practical and aesthetic sense. We can incorporate a beautiful lawn, ornamental trees, colorful flower beds, and a variety of other natural elements into your property. We even do hardscaping if you would like to implement a retaining wall or paved walkway. No matter what, we strive to provide you with exceptional curb appeal landscaping that will be sure to impress others when they set their eyes on your property.
We are proud to serve the Midland, Texas community with our services. We're confident that our unique landscape designs will enhance your property's appearance, and you can count on us to carry out our work attentively throughout the entire process. If you have questions about curb appeal landscaping or you are interested in an estimate, don't hesitate to contact us today. We look forward to assisting you.
---
At Oasis Lawn Care, we offer curb appeal landscaping services for properties in Midland, Odessa, Gardendale, West Odessa, and Arcade, Texas.