Trust our professionals to lay sod at your property.
If we know anything as lawn care professionals with years of experience, we know that grass is an important component of most landscapes. Not only does it make your entire outdoor environment look brighter, healthier, and more colorful, but grass also reduces soil erosion, releases oxygen, and has a natural cooling effect. If you have decided to forgo the artificial grass alternative, there are two main ways to get a real lawn: planting seed or laying sod. Our professionals at Oasis Lawn Care are prepared to help you with the latter method.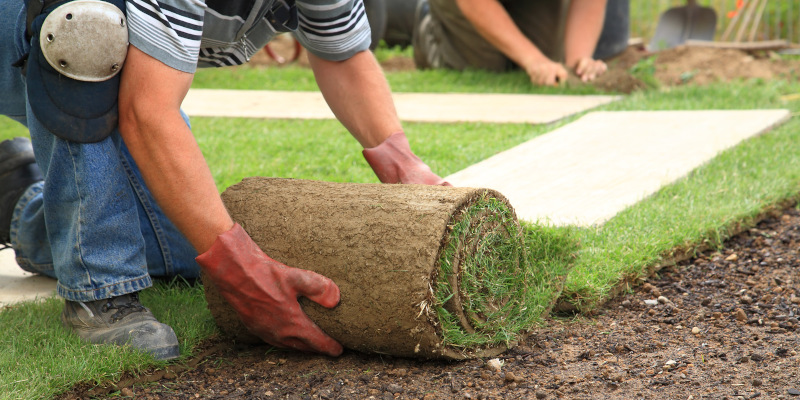 Laying sod is a great option for a number of reasons. To start, it can satisfy your need for instant gratification. Rather than waiting several weeks for grass to grow from seeds (and there's no guarantee that it will grow), you can have a lawn right away. It establishes itself quickly, so it can handle traffic much sooner. In addition, sod doesn't require as much work or irrigation up front.
Laying sod is simple when you trust us to handle the job. We'll unroll and lay it out evenly, keeping the edges as straight as possible. Then we'll fill in any gaps, press it into the earth, and water it immediately for the best results. We'll also give you instructions to follow in the coming weeks to ensure your grass remains healthy and beautiful.
We're proud to serve Odessa, Texas, and we hope to be the professionals you turn to when you need to lay sod. Give us a call today to learn more or schedule a service.
---
At Oasis Lawn Care, we can help with laying sod for properties in Midland, Odessa, Gardendale, West Odessa, and Arcade, Texas.