If you are looking for beautiful modern landscape design, simply turn to our team to find out what we can do for you.
Just like everything else, landscape design goes through trends, and what was once at the height of fashion may now look outdated. If you want to give your yard a modern landscape design, you can turn to our team at Oasis Lawn Care. We have extensive experience in the landscape design field, and we will work with you to design the perfect landscape for your space. After you are satisfied with the design plan, our technicians will take care of the installation process for you to complete the transformation.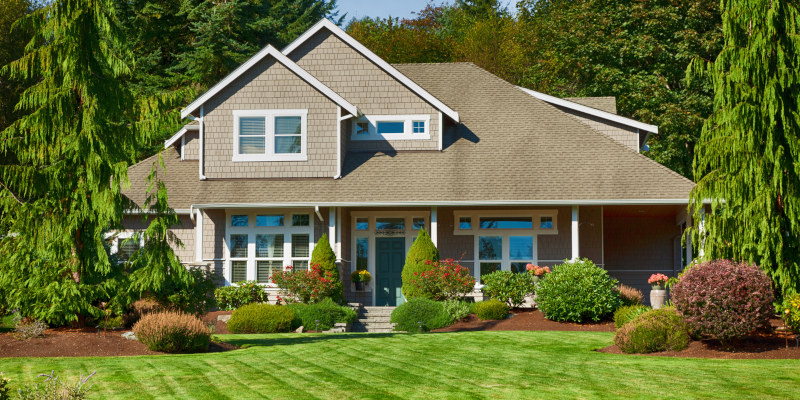 While there are many opinions about what "counts" as modern landscape design, there are a few ideas most people can agree on. A lot of modern landscape design emphasizes sustainability and ease of maintenance, and there is a preference for clean lines and crisp edges. Modern landscape design also tends to make heavy use of concrete and pavers. Our team has the right knowledge and experience to design landscapes that beautifully incorporate all these elements and more, and you can count on us to create the perfect landscape to complement your home and give you the beautiful, comfortable outdoor living space you've been looking for. We encourage you to give us a call today in order to get started with the landscape design process.
Our team is proud to serve the community here in Odessa, Texas, and we want to help you make your yard the best it can be. If you are interested in giving your outdoor space a more modern landscape design, we encourage you to give us a call to find out more about what we can do for you.
---
At Oasis Lawn Care, we offer modern landscape design services for properties in Midland, Odessa, Gardendale, West Odessa, and Arcade, Texas.