When it comes to commercial properties, hardscaping can significantly impact your customers' first impressions. That means you need a team experienced in creating hardscaping features, such as retaining walls or rock landscaping. At Oasis Lawn Care Services, we have a skilled team who can design the beautiful features you are looking for.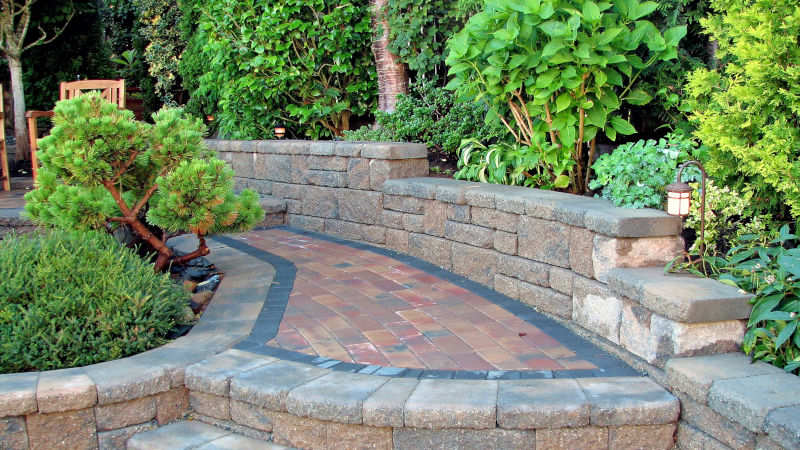 Here are five benefits of hardscaping:
Visual appeal- Well-designed hardscaping improves your property's appearance. Whether an elegantly designed path or a rock retaining wall is what you want, hardscaping features create a visually appealing and inviting atmosphere that brings in customers, clients, and guests.
Professional image- A successful hardscape plan helps your business look clean and professional. It shows that you pay attention to details and care about making your business look nice to customers and workers.
Increased functionality- Hardscaping elements can make your business property more functional. For example, a well-built path can make it easy for people to move around. Patios and sitting areas allow them to meet, relax, or eat outside.
Low-maintenance options- Hardscaping is typically a low-maintenance landscaping choice, making it a good choice for commercial properties.
Durability- Hardscaping uses durable materials, making your outdoor spaces useful all year. This is great for your business and the customers who visit or use your property.
Introducing well-planned hardscaping to your space gives it vibrancy and functionality. Our team can design hardscaping that takes your property to the next level. Contact us today if you're curious about what we can do for you.