Retaining walls are often designed to keep the soil or other materials from slipping or eroding. They can also be used to construct level surfaces on sloping terrain or to offer support and stability to areas with significant elevation differences.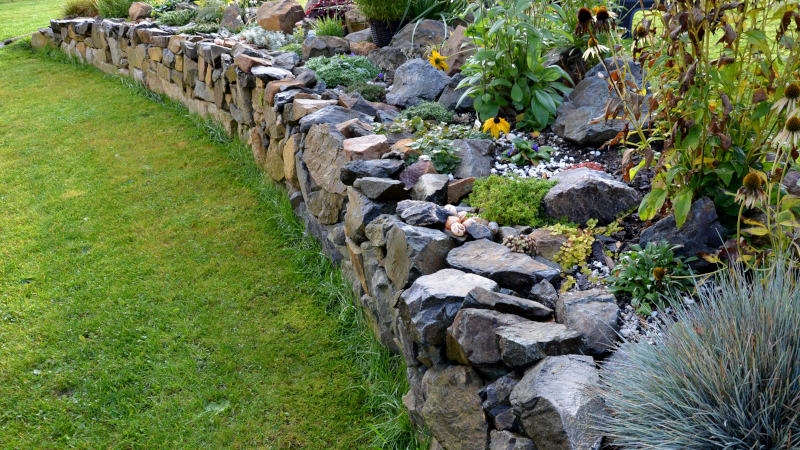 Consider the following if you're curious if your property could benefit from a retaining wall:
Sloping or uneven terrain- If you have a sloping yard or uneven ground, you may need to build a retaining wall to create level areas for practical or aesthetic reasons.
Soil slippage or land movement- If you see indicators of soil erosion, retaining walls can assist in stabilizing the soil and preventing additional deterioration.
Drainage problems- If you have water pooling or excessive moisture buildup on your property, a retaining wall can assist in managing the water flow and minimize damage.
Landscaping or structural requirements- Retaining walls offer the necessary support and provide usable space to erect small structures, create a garden, or execute landscaping work on sloping or uneven terrain.
Improved curb appeal- Does your property look inviting? Or could it use a refresher? Retaining walls increase the visual attractiveness of a landscape in addition to providing practical qualities. They can be built using various materials and in many styles to complement the surroundings and add an appealing touch to the overall design.
Contact our Oasis Lawn Care team if you're still unsure about your need for retaining walls. We are skilled at assessing properties and designing landscaping plans for a variety of needs.