Pavers are artificial stones crafted from porcelain, natural stone, concrete, or clay. They come in various colors, textures, and patterns, making them a popular choice for backyard landscapes. Furthermore, they are highly durable and don't need much maintenance once installed on your patio or walkway.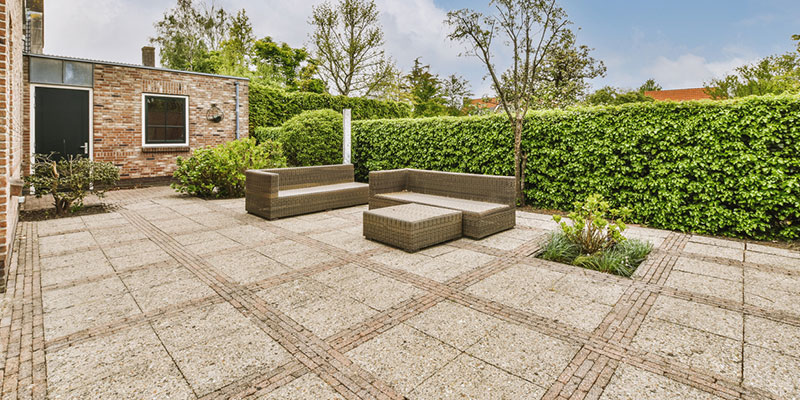 As a property owner, you should consider several things when selecting your preferred pavers, such as:
Permeability. Permeable pavers have excellent drainage. They allow water to seep through them during rain or cleaning. On the other hand, brick pavers are impermeable and increase runoff on your property. Choosing between permeable and brick pavers will be an important consideration if you live in an area with drainage issues.
Style. It's important that your pavers complement the existing or planned landscaping; otherwise, they might look out of place. For instance, weathered pavers might give your landscape a tired look if the rustic design is not your style. If you prefer a contemporary design with a sophisticated appearance, you might want to consider non-tumbled pavers with clean lines.
Color. The color of your pavers is an important consideration that can make or break your landscaping. You should choose colors that accentuate your exterior without being too monotonous. Furthermore, you should also be aware that dark-colored pavers will make your outdoors seem more compact. If you want a more spacious feel from your outdoors, you should always go for lighter colors since they reflect much more light.
At Oasis Lawn Care, we have over 15 years of experience in commercial and residential landscaping. Our expert team is always on hand to help you choose and install the best pavers for your outdoors at affordable rates. Contact us today and get a free estimate for your preferred paver installation.