A well-planned landscape may make your outside space a lovely and functional getaway that your clients and staff will appreciate. There are several landscaping ideas that can improve the look and practicality of a property, whether that space is big or small. At Oasis Lawn Care, we can help you design a landscape that fits your needs and leaves a great impression.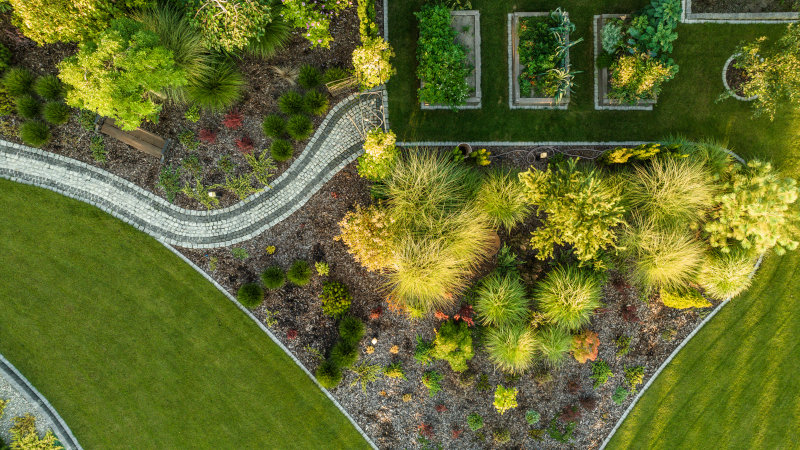 Consider the following landscape ideas that might work for your space:
Outdoor relaxation space- Depending on your needs, we can design a relaxing and welcoming outdoor space where you can add comfortable seats, a pergola, or even a dining area.
Garden oasis- A tranquil garden oasis with lush vegetation or beautiful flowers is a wonderful perk for your property. We will incorporate softscaping and hardscaping to provide depth and texture.
Vertical gardening- If you're short on space but want some greenery in your landscaping plan, vertical gardening might be the way to go. Plants can be grown vertically using trellises or hanging baskets. This design works exceptionally well when you need a buffer from external noise.
Pathways and walkways- We can create a well-defined and visually beautiful landscape by including paths and walkways. Our design can use materials such as gravel, pavers, or stepping stones to direct guests through different regions of the property.
We are a fully insured and bonded team with years of landscaping experience. Call us today if your property needs a new look. We will be happy to visit your space and talk with you about your vision.