Our team has extensive experience with xeriscape techniques, and we can help you transform your yard into a beautiful, drought-tolerant landscape.
When it comes to landscaping design, it's always important to consider your local climate conditions. For example, plants that need a lot of sun will not thrive in, say, Seattle, while plants that need a lot of rainfall are not a great choice for the drier climate of Western Texas. In fact, one of the best styles of landscaping for the Texas climate is known as xeriscaping, a method that uses plants that require very little water. Our team at Oasis Lawn Care has extensive experience in xeriscaping, and we encourage you to give us a call if you are interested in learning more about this technique or how it can reduce your need to irrigate your lawn.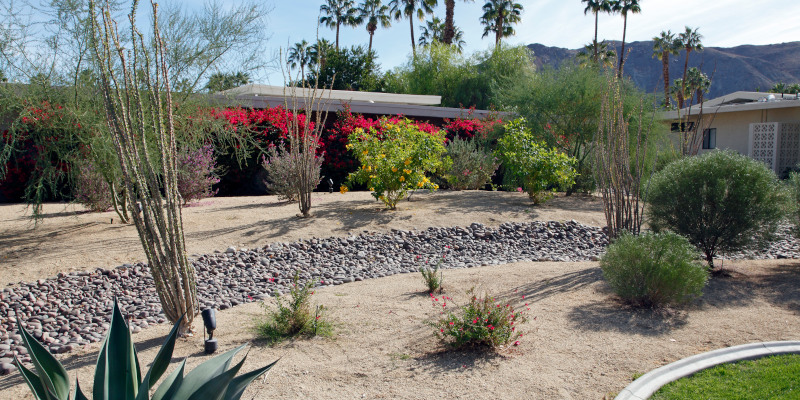 It takes a lot of water and effort to keep a lawn green in this climate, and many people are choosing to get rid of grass altogether and adopt xeriscaping techniques for their yard instead. Xeriscaped yards use hardy, drought-tolerant plants, and typically use gravel as a groundcover. This virtually eliminates the need for sprinklers or watering, and the visual results are striking as well, with the dryer design blending perfectly into the local natural landscape.
We are proud to serve the Midland, Texas area, and we understand the challenges that the local climate presents when it comes to landscaping. To help you get a beautiful yard that will stand up to the dry conditions, we offer expert xeriscaping services—if you are interested, just give us a call to learn more.
---
At Oasis Lawn Care, we offer xeriscape services for properties in Midland, Odessa, Gardendale, West Odessa, and Arcade, Texas.